Fillable Form System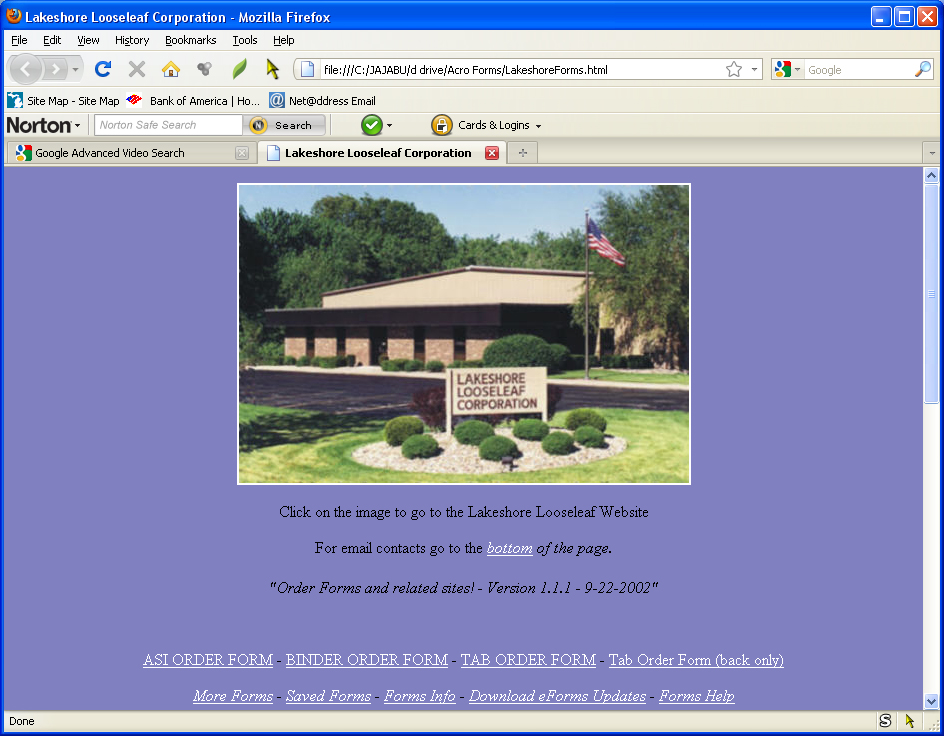 &nbsp
An example of the types of special projects I've put together is the Fillable Form system put in place at Lakeshore Looseleaf.
This consisted of 12 Fillable PDF forms used by the sales force, many of whom were out of state, and allowed them to submit very small data files by email rather than mailing or faxing the copy to the home office.
&nbsp
&nbsp
Click on a form to enlarge.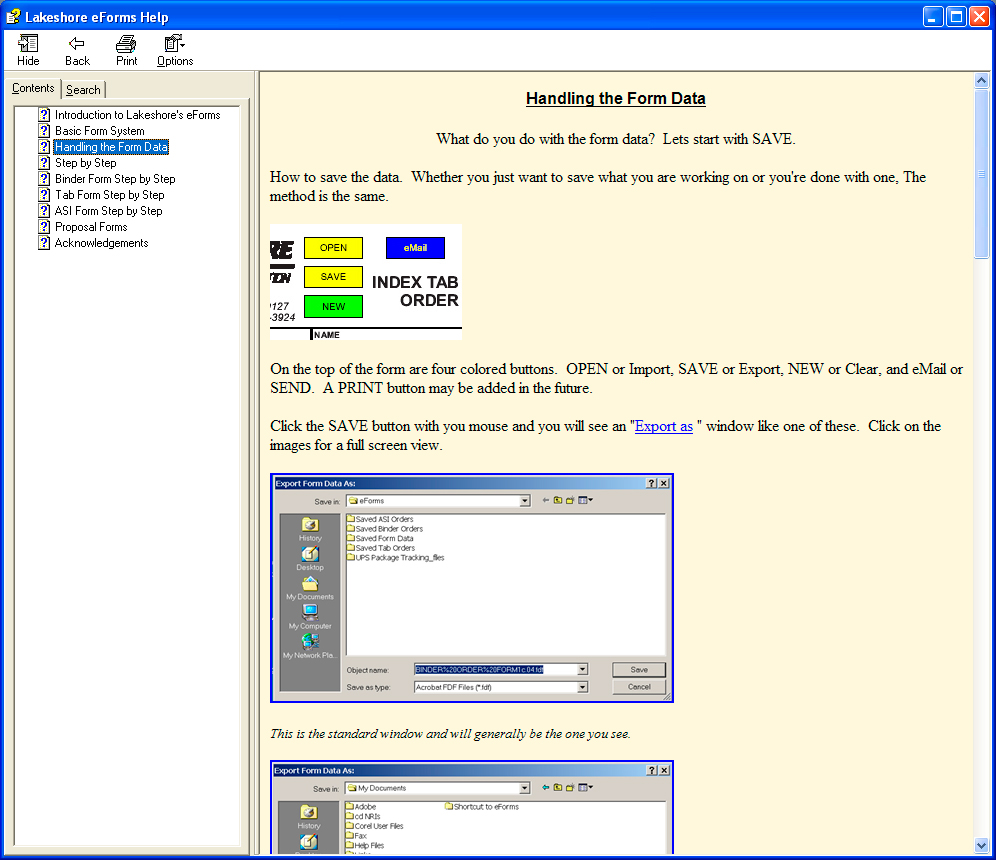 The data files were then opened with the same form in the office and the form fields were repopulated saving the time it would take to re-enter the data. The sales order forms were designed to be used as job tickets in the plant and provided the instructions needed by each department.
The data could also be exported to spreadsheets and imported into the database. Having a copy of the data file on hand, reorders were as simple as opening the form, importing the file and changing the date, quantity, etc.
Included was an installation disk which set up the opening screen from which the salesmen could easily navigate to the forms and predetermined folders for saving the data files. A help file was also provided to provide a description of the forms and structure.